Australia has been home to the highest percentage of Holocaust survivors of any community in the world per capita outside Israel. About 27,000 survivors immigrated to this country in the aftermath of the genocide perpetrated against the Jewish people.
Our community is committed to Holocaust remembrance and education, and the annual Yom Hashoah (Holocaust Remembrance Day) commemoration is a key element in honouring the victims and the survivors, perpetuating the lessons of the Holocaust and ensuring that the next generation is a partner to taking the lessons of the Holocaust into the future.
The Board of Deputies is entrusted with organising the annual Yom Hashoah commemoration, which has three components – an eastern suburbs event, a north shore event and a Name Reading Service at the Martyrs' Memorial in Rookwood Cemetery. Keynote speakers have included authors Elliot Perlman, Diane Armstrong, Morris Gleitzman and Lily Brett, and MPs Josh Frydenberg (subsequently appointed Treasurer of Australia) and Alister Henskens MP. The commemorations are held in conjunction with the Sydney Jewish Museum and the Australian Association of Jewish Holocaust Survivors and Descendants.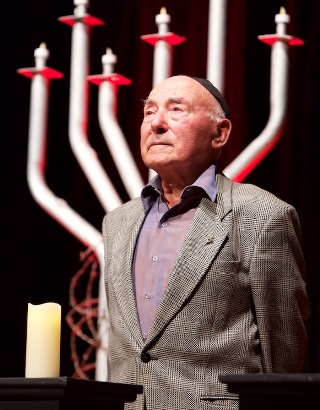 Due to COVID-19 restrictions, the community was unable to be physically together to mark Yom Hashoah in 2020. Instead, the Board of Deputies produced a moving and inspiring video commemoration that was viewed by thousands of people.
To watch this year's Yom Hashoah Commemoration 2021 – The Holocaust in the Soviet Union, click below.